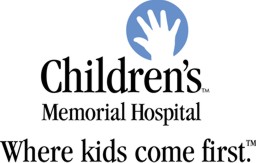 This month, Children's Memorial Hospital will have a new home, as well as a new name. Starting June 9, the hospital will be known as Ann & Robert H. Lurie Children's Hospital of Chicago and be located at 225 E. Chicago Ave. The reason for this move closer to the downtown area is to improve relationships and collaborations with the hospital's academic and clinical partners. This name change is to recognize the generous donation from Ann Lurie to make several improvements to the hospital. In addition, former Children's Memorial outpatient centers will also recognize the new name.
As for the hospital's Lincoln Park location, that property will be sold and plans have been made to close them by the summer of this year. The Outpatient Center in Lincoln Park will still remain open, as well as the Children's Memorial Research Center. The new Lurie Children's hospital is being funded by philanthropy, government grants, borrowing, and sales from the hospital's current property.
Patients and visitors of the Lurie Children's hospital will have a parking garage located here. For more information on the move, you can check out this FAQ provided by the official website.